 
Komodo Chess 14
In addition to a further improvement in gaming strength, Komodo 14 offers exciting new features for engine setup
Calculate Delivery Cost
Secure payment with SSL Certificate
Shipping all over the world
30 day return
Komodo 14 thinks like no other chess program.
Inspired by AlphaZero, two years ago Komodo programmers GM Larry Kaufman and Mark Lefler started developing their engine from scratch.
In addition to a further improvement in gaming strength, Komodo 14 offers exciting new features for engine setup.
Playing strength meets individuality
The new Komodo 14 is once more 40 Elo points stronger than its predecessor. But what is quite new is how it can be varied. In addition to the standard version there are seven other "personalities": various playing styles (aggressive, defensive, active, positional, endgame, beginner and human) which can, moreover, be combined. That allows you to simulate different styles or strengths of human opponents. And for analysis, too, this provides new options: switch the engine over to "aggressive" whenever you suspect that the position offers enough attacking potential for a win, or go into the positional mode if the position demands well thought out strategic play!
Double world champion 2019
Last year Komodo won the world championship title on two occasions and can call itself "2019 World Computer Chess Champion" and "2019 World Chess Software Champion". And the current Komodo 14 has been clearly improved over its predecessor!
Match winner and analysis partner
It is delivered with two versions of the engine: the playing strength of the standard version is somewhat stronger than the "MCTS" version, so long as the engine only has to calculate one variation at a time. If the number of variations is increased, however, the very much improved "MCTS" version is your first choice!
Includes current Fritz 17 program interface and six months ChessBase Premium Account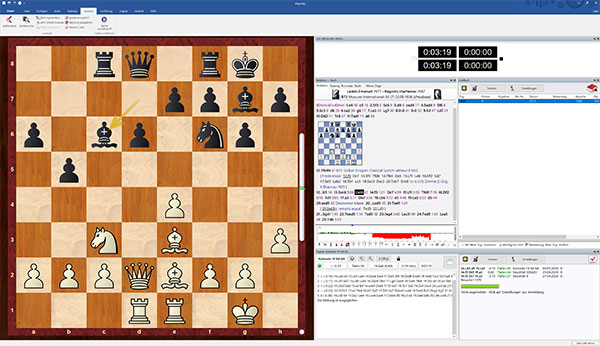 Data sheet
Language

English
French
German
Italian
Spanish

EAN-13

9783866817715

Level

Any

Delivery in:

Physical version
3 other products in the same category: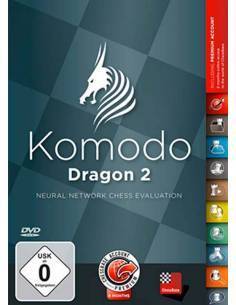 Customers who bought this product also bought: